Why Customer Relationship Management & Enterprise Resource Planning is important in the technology space?

No matter what our business is, we should always come back to our relationships both internally and externally.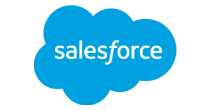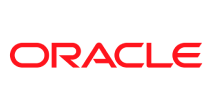 Why?
Customer relationship management will have the whole history of customer data and their habits, to manage these massive sets of data and bring up effective leads and contacts. It helps in optimizing conversations, retention of customers, and boosting reputation through social media. The entire process gets easier by automating it into simple tasks to reduce the time delay of responses.  While Enterprise Resource Planning helps us optimize our internal process better for efficient resource management.
What?
CRM is an acronym that stands for "customer relationship management." The main objective is to improve business relationships. Customer relationship management (CRM) is a technology for managing all your relationships and interactions with customers and potential customers. It helps organizations to stay connected and focus on their customers, streamline processes, and improve profitability. CRM software is designed to help businesses manage their customer relationships more effectively. CRM software can be used to track customer interactions, manage customer data, and automate marketing and sales processes. CRM software can also be used to provide customer support and service.
Advantages of CRM
CR

Ms

provide

a

simple

,

easy

–

to

–

use

solution

that

can

be

used

by

businesses

of

any

size

and

in

any

industry

.

CR

Ms

offer

a

number

of

advantages

,

including

:

Increased

Customer

Satisf

action

:

CR

Ms

help

businesses

keep

track

of

customer

interactions

and

preferences

,

making

it

easier

to

address

customer

needs

and

resolve

issues

quickly

.

Improved

Customer

Ret

ention

:

CR

Ms

make

it

easier

to

identify

at

–

risk

customers

and

take

action

to

keep

them

from

defect

ing

to

a

competitor

.

Increased

Sales

:

CR

Ms

help

sales

teams

close

more

deals

by

providing

them

with

the

information

they

need

to

identify

and

target

potential

customers

.

Improved

Marketing

RO

I

:

CR

Ms

help

businesses

track

the

results

of

their

marketing

campaigns

and

adjust

their

strategies

accordingly

.

Increased

Efficiency

:

CR

Ms

help

businesses

automate

tasks

and

processes

,

freeing

up

employees

to

focus

on

more

important

tasks

.

Improved

Decision

–

Making

:

CR

Ms

help

businesses

make

better

decisions

by

providing

them

with

real

–

time

data

and

analytics

.
Core offerings
Sales & CPQ
Commerce Cloud
Service and Experience Cloud
CRM Analytics
Marketing Cloud
Advisory Services:
Our team of Salesforce architects can assist businesses with strategizing their Salesforce setup and optimizing their Salesforce apps, in line with our philosophy of using CX as a way to bring in new business. We analyze your front-end and CRM applications to find any gaps or roadblocks that prevent our CX applications from operating as intended. We apply best practices from previous engagements to perform health checks on Salesforce, performance, relocations, cloud capacity, solution design, and deployment.
Assessment:
With a strong emphasis on business processes, we assist in leveraging the underutilized aspects of Salesforce. We use our extensive knowledge of the Salesforce ecosystem to examine business operations and application performance in order to spot gaps and recommend best practices that help increase user adoption.
Training:
In order to enhance user adoption and ensure effective change management, we train the business users and relevant stakeholders of the firm.
Planning and Architecture:
In addition to assisting with the planning of integrations, consolidations, migrations, and licencing optimization, we can also assist with the creation of solution architecture for new applications. We assist firms in developing and delivering fresh projects that help them stay ahead of market demands.
Optimizing Customization:
Our team examines customizations in light of your business's demands and aims. We take a declarative approach to provide optimized bespoke solutions.
Managing Services
Salesforce applications that span administration, architecture, development, integrations, and consulting may be managed and supported end-to-end by our team. Our Center of Excellence makes sure that businesses prioritise their core operations above technology. To accomplish the business goals, we work closely with your IT and business departments. You may automate repetitive operations and reduce the effort of numerous stakeholders with the help of our innovative managed service framework. Our governance methodology makes sure that the pertinent business KPIs are closely monitored.
Integrations
Data and applications are effortlessly integrated by Indsafri to guarantee that all applications function consistently and support business scalability. API, SOAP, ETL, REST/RESTful, and other custom integration services are provided by us.
Migration
The migration of Salesforce data is a crucial undertaking that requires careful planning. It needs the appropriate migration tools, which vary depending on the business environment. The experts at Indsafri are knowledgeable about the challenges of migrations, including user mapping, data security, space, cleanup, backup, timeframes, and organizational structures.
QA for Salesforce
Due to the manual testing of Salesforce apps, the majority of enterprises incur extra operational expenditures. Testing for all types of applications, including Salesforce traditional, Lightning, and Visualforce, can be automated with Indsafri
How?
There are many ways to develop a CRM but four general types of CRM are:
Analytical CRM systems
Operational CRM systems
Collaborative CRM systems
Strategic CRM systems
Analytical CRM is concerned with gathering customer data and studying it for patterns and trends. They are used in businesses trying to build a marketing strategy; that equally want such strategies more customer-oriented.
Operational CRM is conceivable for every interaction that your brand has with current and potential clients. Used in businesses with the need for automation in respect of sales, customer service, and marketing.
Collaborative CRM is to accommodate the clients truly: even if it means granting the departments access to sensitive information. Used in businesses that like to have multiple collaboration opportunities.
Strategic CRM is to enhance users' expectations and experience. Used by businesses in need of more than just frontline sales management.
ERP:
Enterprise resource planning (ERP) is a platform used by businesses to coordinate and manage the key elements of their operations. Numerous ERP software programmes are essential to businesses because they enable resource planning by integrating all the operations required to manage their operations into a single system.
A software system for enterprise resource planning (ERP) can also incorporate planning, inventory buying, sales, marketing, finance, and other functions.
Advantages:
All of the operations required to run a business can be integrated with ERP software.
Over the years, ERP solutions have changed, and many of them are now often web-based programs that users can access from anywhere.
One source of information, precise, real-time data reporting and open communication across business units are a few advantages of ERP.
A business can select from hundreds of ERP programs, and the majority can be altered.
If a business doesn't deploy an ERP system carefully, it may not be effective.
Services for Implementing Oracle Cloud
Organizations are switching more frequently to the Cloud Suite of SaaS (Software as a Service) applications in order to be agile enough to keep up with organizational development and to support current business changes. In the fields of finance, purchasing, supply chain management, human resource management, customer experience, and corporate performance management, Oracle provides enterprise cloud applications. These tools assist companies in realizing strategic business objectives and operational efficiencies through conventional business procedures and Business Intelligence dashboards.
Leverage Two Decades of Enterprise Application Implementation Experience with Indsafri.  We successfully made the switch to cloud-based enterprise applications thanks to our decades of experience integrating and improving Oracle's e-Business Suite of Products. Our Partners &  Consultants help businesses get the most out of technology.
Every business's needs are different, we can help you audit and find the best solution that is perfect for you. With our Strong partnerships with application partners and technically sound resources and deep domain expertise, we are a one-stop destination for all your Salesforce and Oracle needs. Our Salesforce and Oracle experts will be there for you all the way from Consulting, Development, Implementation, and Managed. We help B2B and B2C companies to optimize and solve their business problems with technology and get the best out of customer relationship management.