Why IT Infrastructure is Critical now more than ever?
A hybrid architecture that combines both local and cloud-based assets is a must now.
Infrastructure management is a technique for keeping tabs on and maintaining essential Information Technology (IT) infrastructure in order to guarantee the most efficient use of resources, safeguard against data loss, and track crucial aspects of local and cloud-based service consumption. Services for infrastructure management make sure that intricate IT infrastructure operations are carried out correctly and satisfy operational needs for business. A hybrid architecture that combines both local and cloud-based assets is frequently included in a modern approach to managing IT infrastructure.
For IT assets, infrastructure management gives structure and visibility. Without a clear picture of all assets, it is possible to duplicate services and maintenance efforts while maintaining an infrastructure made up of numerous complicated systems spread across different locations. There are three key categories that make up an organization's IT infrastructure (systems, network, storage management)
Hardware – Desktop computers, laptops, mobile devices, servers, and mainframes
Software – Important business applications including SAS, IBM Cognos, and Microsoft
Operating systems – Windows, macOS, Linux, and Unix
Data servers and the management software needed to administer them are referred to as data storage and management.
Telecom and networking – physical telephone equipment, routers, voice over IP (VOIP) servers, and more
Internet – Web hosting services, hardware, and cloud-based development tools and services.
Consulting and Integration – It is necessary to integrate or migrate legacy systems into current systems or applications.
A comprehensive infrastructure management strategy calls for the creation and observance of standards. To enable constant knowledge transfer to the IT teams in charge of the hardware and services, documentation is crucial. Consistency preservation is a key objective of infrastructure management.
Partner Solutions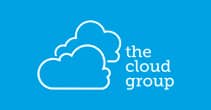 Managed firewalls
iShield for Business, iShield for Schools & iShield for Homes
The iShield Business is a next-generation firewall that does deep-packet inspection including application-level inspection and intrusion prevention/detection by utilizing intelligence from outside of the firewall. The firewall is also referred to as smart access Unified Threat Management (UTM) device that is located at your office, School & Home, giving you the ability to remotely control your entire network via the Cloud.
Cyber Security Risk Management
Our security awareness and data analytics software help you reduce avoidable security incidents by measuring and improving your people's security behaviours.
It's an app that helps people make better security decisions and provides real-time assistance in ever-changing personal and work environments. This is behavioural security.
Endpoint Protection
Protect your network when accessed by remote devices like smartphones, laptops, tablets and other wireless devices using ESET. ESET Security Management Center provides a real-time overview of all your on-premise and off-premise endpoints via an enterprise-grade console. Benefit from full reporting and security management for all operating systems.
Managed Detection & Response
Cloud Group's probe tool, incorporated into the iShield product, provides ongoing monitoring of your network.
Network assessment and reporting
Network (LAN and WiFi) scanning and analyzing
Suspicious and unknown device detection
Intrusion detection with new device notifications
Device signature change tracking
Network device overview and scan results
Wifi network threat assessment
Unfamiliar traffic detection
Potential Data loss prevention and monitoring
IT Governance and Management
Minimize and Manage your Online Risks, Assist management in identifying the information technology risks within the business and in designing appropriate IT governance and management processes to minimise and manage these risks. We will review the internal IT strategy to ensure it aligns with the organisation's strategies and objectives.
Security Risk Assessment
Get your Online Risk Assessed
A Security Risk Assessment is a physical on-site assessment of your business and includes:
People

Websites and Social Media

Networks

Data

Theft of funds

Internet of things
Several additional procedures are performed including:
A live survey of a random sample of employees to assess their cyber risk awareness

A network probe (iShield) to scan the network and highlight potential problems and or malicious/unknown devices

A review of the company's information security policy and procedures

Inspection of the current firewall logs
Wireless LAN and Network Reviews
Wireless LAN Consulting at your Service
Cloud Group's wireless LAN consultancy services include:
Wireless network audits

Health checks

WiFi site surveys

WLAN design and access point placement assessments

WLAN requirement analysis

Network performance testing and troubleshooting

Network bottleneck discovery

Premium quality office technology and prime support service, ensuring that we respond to all the business requirements Fast, flexible, professional, responsive, reliable, and skilled – with more than a decade of experience in the industry. We provide you and your staff with the right training so that you're able to use your office equipment in the most effective and productive way
We form ongoing partnerships with our customers

Issues are resolved quickly. We are invested in your office management system and will do anything to ensure your uptime all the time

You'll deal with real people and not an automated voice, which means we're always available to you

We have a quick onsite response time and a real-time technician dispatch
We supply service-level agreements and maintenance contracts that are customized to suit your needs and designed to give you the best possible value and support
Our agreements include features such as:
Preventive maintenance to meet manufacturer requirements and specifications

Supply of consumables

Onsite, remote and telephonic support

Hardware repair and replacement

Regular health checks on system performance

Auditing and adaptation of systems and procedures

Workflow change management